Forster Products History
Forster Products has a long history of providing quality goods since the company's modest beginnings in 1935 in the basement of Bob and Henry Forster's home.  Together these two brothers launched a successful business designing, making and selling Forster model airplane engines.
In 1946 the growing company moved from Forest View, Illinois to Lanark, Illinois, where Forster introduced the industry's first Case Trimmer system as a part of a newly formed line of firearm accessories.  Headspace Gages, the Universal Sight Mounting Fixture and other Reloading and Gunsmith's tools soon followed.  In 1985, we purchased the Bonanza line of reloading tools and blended it into the Forster line.
Today, Forster is one of the leading suppliers of Reloading and Gunsmithing tools all designed to expand the capabilities and improve the performance of all handloading and shooting enthusiasts.  Known for precision and high quality, Forster's ISO 9001 accredited company offers over 2,000 items, all designed to exacting specifications.
Forster has built their business and reputation on quality products, honest treatment, and fair prices.  Forster works hard to be sure the tools they design, make and sell exceed your high expectations.
Forster Products Product Guide
Click here or on the image below to view the complete Forster Products Guide (PDF):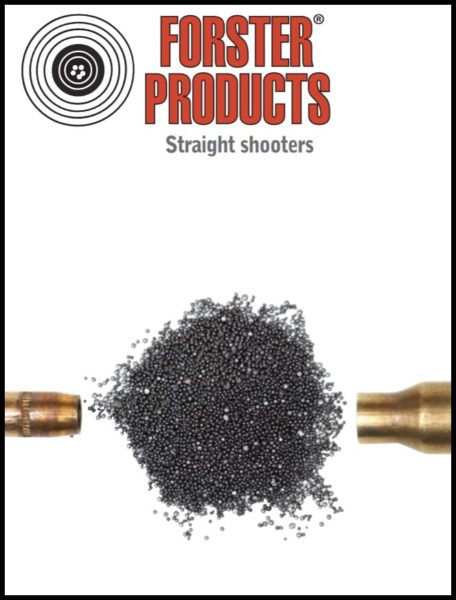 Forster Product Info Sheets
By clicking on the links below, you can find out more about these Forster products:
More Resources from Forster Products
Forster also has the following resources: