Over the years, I've talked quite a bit about different case lube products and techniques for both rifle and pistol reloading. Depending on your goals, the cartridge being reloaded, and what you have on-hand, your options will typically be honed down to a few "best options". But the more you talk with seasoned reloaders, the more options you'll discover.
About 4 years ago, I asked you all what you use for rifle case lube, and here's the results so far: (you can take the poll HERE)
A couple years ago I blogged about some case lube products that I've used. Yes, I've sprayed, rolled, and wiped various types of case lube onto cases, and like to mix things up.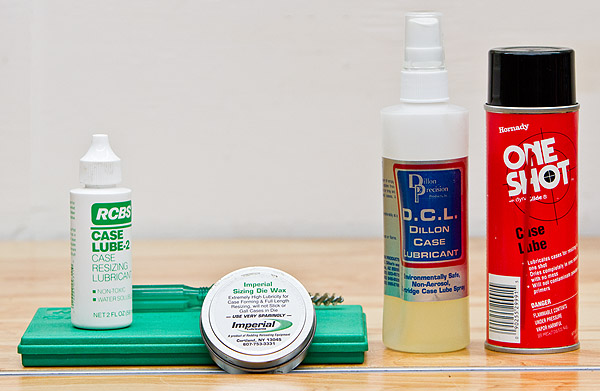 These products all work well for very specific reloading cartridges and scenarios, but sometimes you can do just as well with "less popular" or repurposed products, like Lemon Pledge (if you don't mind a fresh lemon scent while reloading 🙂 ).
Another great way to lube cases for rifle loading is the RCBS Lube Die. This product has the advantage of lubing as a part of the progressive reloading or progressive case prep process.
You can read more about the RCBS lube die HERE.
Since publishing these blog posts and polls, I've started using another product for rifle case lube: synthetic motor oil. In particular, I've been using this oil to "prime" rifle sizing dies when starting a loading session. This priming combined with fresh spray lube (Dillon DCL recently) has been a good combination for .223/5.56 and .308/7.62x51mm loading sessions. I just pour a bit of synthetic motor oil into the quart jug cap, dip my finger into the cap, and apply about one drop to the outside of the case with my fingers. I then dip the end of a Q-Tip into the oil cap (just a drop applied), and roll the end of the Q-Tip between my fingers. The Q-Tip is then "rolled" inside the case mouth to provide lube for the expander ball. I'm wondering how many 1000's of applications I could get out of one quart of motor oil!
Do you have some "creative" products that you've used for case lube? Please leave a comment!
Thanks,
Gavin