RCBS Rock Chucker Supreme
All pictures, data, and content copyright 2019 Ultimate Reloader. Please ask permission before using.
The RCBS Rock Chucker Supreme is a classic. Almost everyone knows someone (perhaps grandpa or dad?) that has a green RCBS press in the garage. The Rock Chucker Supreme is the latest in this lineage, and in my testing it was close to the flagship German Turban CNC Präzipress for precision at a fraction of the cost. This press has all of the basic features you'd expect in a well-appointed single stage press with a price that's very reasonable.
Specs and Summary
Performance and Precision Summary
Sizing Force Graph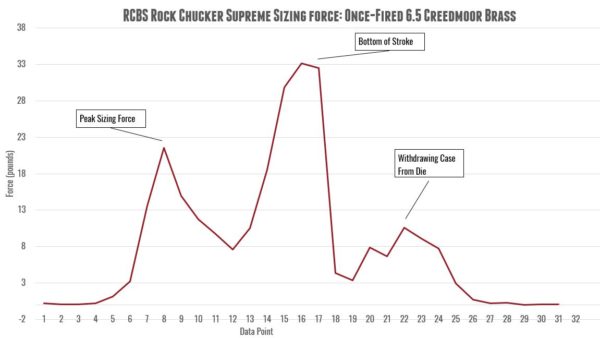 Pros/Cons
Pros:
USA Made
Cast Iron frame
Attractive green finish
Good leverage
Excellent precision
On-press priming
Cons:
Plastic primer catcher can get in the way